Chairslayer school // car build
We recently acquired an S13 chassis to build into a charity car to give away. One lucky person will get the opportunity to learn how to drift from Rob Parsons, and afterwards will be awarded the car to keep progressing with. Thanks to the generous donation from Roberto Ramirez and Scott Nelson. They supplied us with the chassis to do the build with.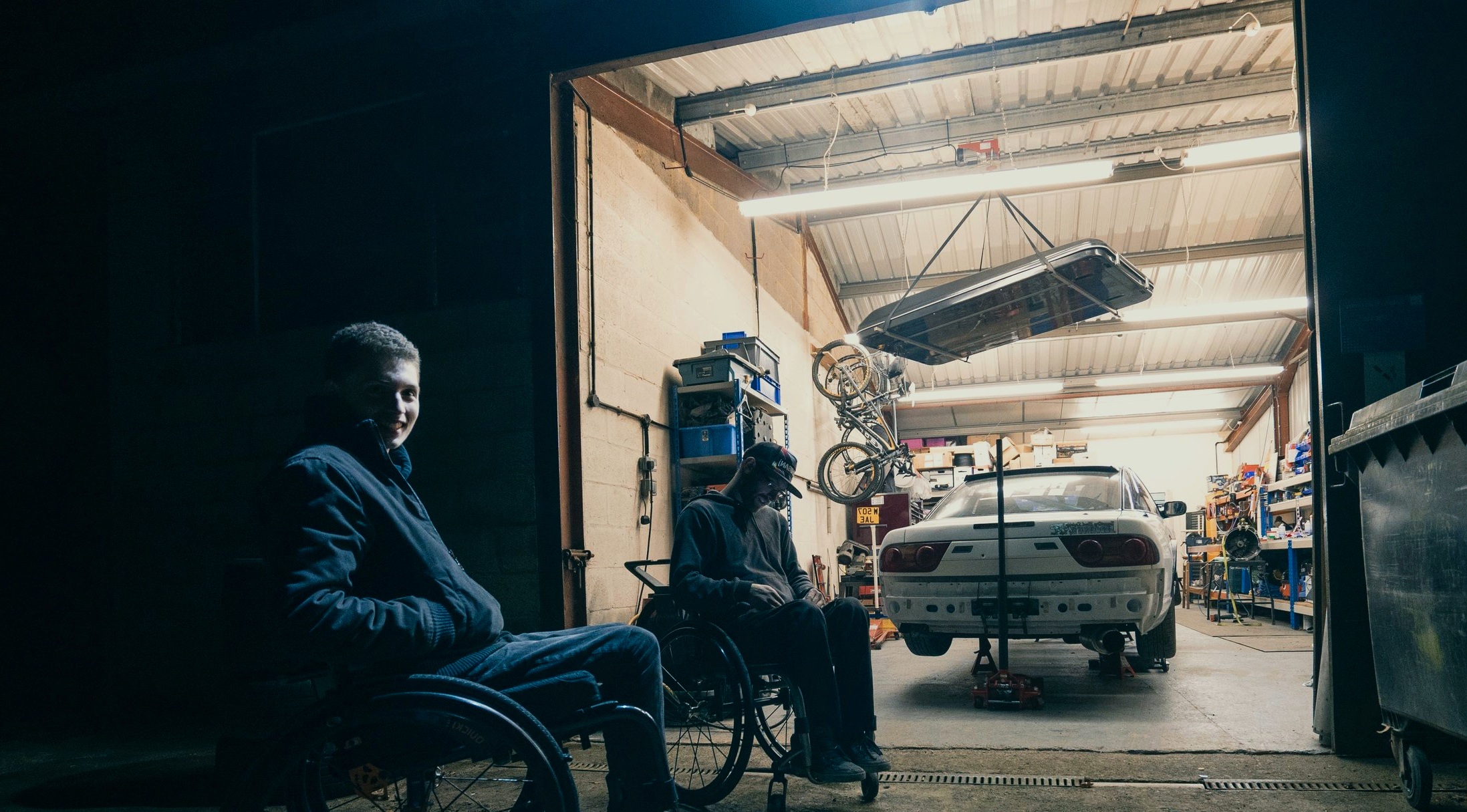 Build a chassis to use as progressive learning platform with the vehicle being adapted to be used in drifting competition.

Use a team of volunteers from all over as well as guys in wheelchairs to help build the chassis.

Build a reliable 400HP+ drift car.

The hand control system will use a pneumatic clutch and shifting system, designed by Rob himself.

Help get more wheelchair bound individuals into the car scene.
Future chairslayer
This is the chassis that will be transformed into one of the best hand controlled drift cars around.
◘ 5.3L Chevy LM 7
◘ CompCams 100HP N/A cam
◘ ARP Headstuds
◘ FAST Intake Manifold
◘ FAST Injectors
◘ FAST 102MM Throttle Body
◘ T56 Transmission
◘ S-1 Sequential Shifter
◘ BC Racing BR Coil Overs
◘ SolidWorks CAD design roll-cage [CNC Cut & Bent]
◘ ISR Racing Suspension Arms
◘ NRG Racing Seats & Harnesses
◘ ISR Swap Kit
◘ Driveshaft Shop Center Drive Shaft
◘ CS Foundation Custom Hand Control System
◘ Racepak Dash
◘ Enfield Pneumatic Clutch
◘ Enfield Pneumatic Shifter
◘ Haltech 2500 Elite ECU
◘ Hydraulic Hand Brake [Auto-Disengage Clutch]
◘ NRG Steering Wheel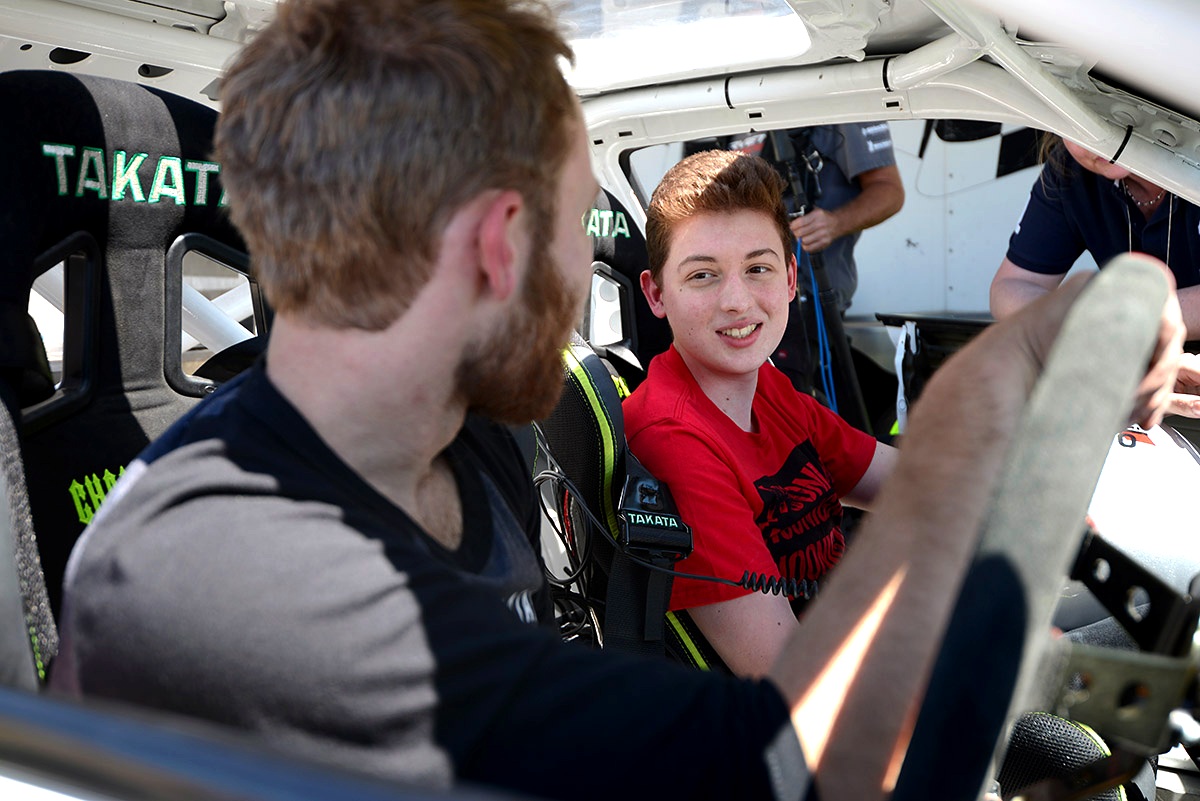 It's only fair that such an amazing project be utilized by an individual who is looking to fully immerse into the scene and be willing to get lots of seat time.
ideal qualifiers
Wheelchair bound individual who is passionate about the sport and making positive change.

Able to dedicate the time to the sport and receive guidance from the #FingerFlick master himself.

Willing to travel to different events and have a good time shredding with fellow Chairslayers.

Having a good story and being able to demonstrate how this project can bring positive change to you and those around you.

Willing to get their hands under the hood of their new machine.
Perfection takes some time
Support the Chairslayer Foundation
Together we can make a change. Help us to build another car for a lucky individual.